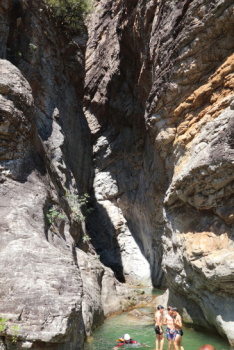 For this activity you will need to get in touch with professionals on the subject ...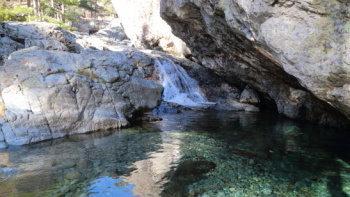 As far as river swimming is concerned:
In 1/4 hour by car in the Gravona.
In half an hour by car we are at the bottom of the Gravona valley, and there is the English waterfall (a series of natural swimming pools).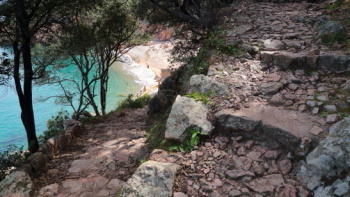 As far as sea bathing is concerned:
The nearest beach, which is the Ricanto beach (very large), is 20 minutes away by car (15 km).
For the beaches on the north shore of the Ajaccio golf course, depending on the traffic and the location (the shore is 15 km long), it is necessary to count 1/2 hour to 3/4 hour by car: Terre-Sacrée beach, Ariadne beach, Marinella beach, Barbicaja beach, Saint-François beach....
 For the beaches of the south shore, it is the same as for the north shore. There are some on 15 km: Capitelo beach, La Viva beach, Agosta beach ...
Others are wilder such as Capo di feno.